Washington, D.C., December 4, 2014- Following the December 3rd Staten Island grand jury decision in the death of Eric Garner, an unarmed African American man who died as a result of a chokehold by police officer Daniel Pantaleo in New York, a coalition of national civil and human rights groups issued the following joint statement:
As the nation continues to grapple with the Ferguson, Missouri grand jury's recent non-indictment of officer Darren Wilson in the shooting death of Michael Brown, national civil and human rights organizations and community leaders express extreme disappointment regarding yesterday's announcement by the Staten Island grand jury not to indict officer Daniel Pantaleo in the videotaped chokehold death of Eric Garner. This case and decision represent ongoing systemic nationwide police abuse and misconduct targeting African-Americans.
This recent non-indictment is a travesty of justice and underscores the devaluation of the lives of African Americans in our racially challenged society. In light of these grand jury failings, we applaud yesterday's announcement by Attorney General Eric H. Holder Jr. to launch a federal civil rights investigation of Garner's death and continue to keep his family in our thoughts and prayers. Additionally, we agree that this week's announcement by President Barack Obama to seek $263 million from Congress to better train police officers nationwide and to provide 50,000 body cameras is a step in the right direction. Body cameras are vital in recording police and public interactions but they are meaningless if there is a failure to review, discipline and hold officers accountable when they engage in misconduct and use excessive force. Therefore, much work remains in addressing racial justice, including law enforcement and the criminal justice system.
The violent arrest and fatal mistreatment of Garner, who was also unarmed, continues to highlight the need for critical police reforms, including accountability of the distribution of military style weapons particularly within local and state police forces; increased community-based policing; mandatory racial bias and sensitivity training for all law enforcement personnel; and full accountability for police-related killings nationwide. We are tired of having to mourn the repeated loss of innocent lives at the hands of those with an implicit or explicit bias against people of color. The unnecessary use of deadly force combined with bias against communities of color is a recipe for disaster and can only be effectively addressed through a comprehensive series of long-term systemic reforms across the nation.
As President Obama moves forward on his recent recommendations, we urge further executive action so that there is no unnecessary delay by those satisfied with the status quo. Black and brown lives matter!
Background on Coalition
A coalition of 14 national civil and human rights organizations and leaders issued a Unified Statement of Action to Promote Reform and Stop Police Abuse on August 18th, which cited clear and necessary recommendations and reforms. We will continue to work together to ensure that all of our recommendations and reforms are adopted and justice is brought to bear in Ferguson. Seven additional groups and more than 650 independent signatories have joined the open letter which was sent to the White House and the Department of Justice (DOJ).
We reiterate our call for transparency, accountability, leadership, and training, including:
A final update and release of the DOJ's June 2003 Guidance Regarding the Use of Race by Federal Law Enforcement Agencies;
Passage of the End Racial Profiling Act introduced in the U.S. Senate by Senator Cardin (MD) (S. 1038) and in the U.S. House of Representatives by Congressman John Conyers, Jr. (MI) (H.R. 2851);
A full accounting of police-involved killings of African Americans nationwide;
Mandatory racial bias and sensitivity training for all law enforcement personnel;
The required use of police officer Body-Worn Cameras (BWC) to record every police-civilian encounter;
Better accountability of the use and potential distribution and use of federal military weapons by local law enforcement; and
Greater oversight of police officers through the formation of a national police commission.
QUOTE SHEET
:
"The Staten Island grand jury's decision not to indict officer Pantaleo in the chokehold (banned by the NYPD) death of Eric Garner, an unarmed Africa-American male, continues to represent the devastating state of inequality and injustice in our nation. We must shine a harsh light on racially motivated police brutality and misconduct and discriminatory practices. Bold and immediate steps are necessary to fully reform police departments and to demand accountability at federal, state and local levels. Here is what a few of the leaders of the coalition have to say: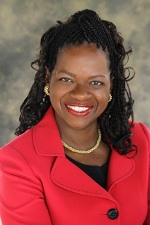 Barbara R. Arnwine, Esq.
President and Executive Director,
Lawyers' Committee for
Civil Rights Under Law
"We are deeply disappointed in the grand jury's decision not to indict Daniel Pantaleo for the tragic death of Eric Garner. On July 17th, the life of Eric Garner was stolen by an officer whose first responsibility was to serve and protect. Daniel Pantaleo, the officer who put Eric Garner in an illegal chokehold, remains free as the family of Eric Garner will forever mourn. While we are frustrated, we are not defeated. The grand jury's decision does not mean a crime was not committed in Staten Island, New York, and it does not mean we are done fighting for Eric Garner. It is precisely for this reason we are completing our "Journey for Justice March: Ferguson to Jefferson City" because we must bring racial profiling and police brutality to the forefront of our national consciousness. The NAACP and our allies will not stand down until accountability and justice in cases of police misconduct are served for Garner and the countless other men and women who lost their lives to such police discrimination."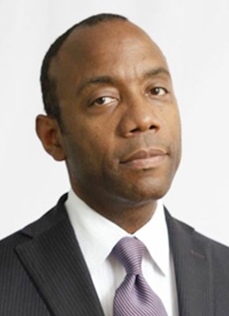 Cornell William Brooks, Esq.
President and CEO, NAACP
"America can no longer hide from the reality that we have a true crisis on our hands. The failure to address these fatal incidents and racial bias in policing threatens to erode the remaining trust that African Americans have in our justice system. This is a very serious moment. Young people and grassroots organizers are already showing leadership. We now need a stronger display of leadership at the national, state, and local levels, and across all races, to engage this issue forcefully and without equivocation."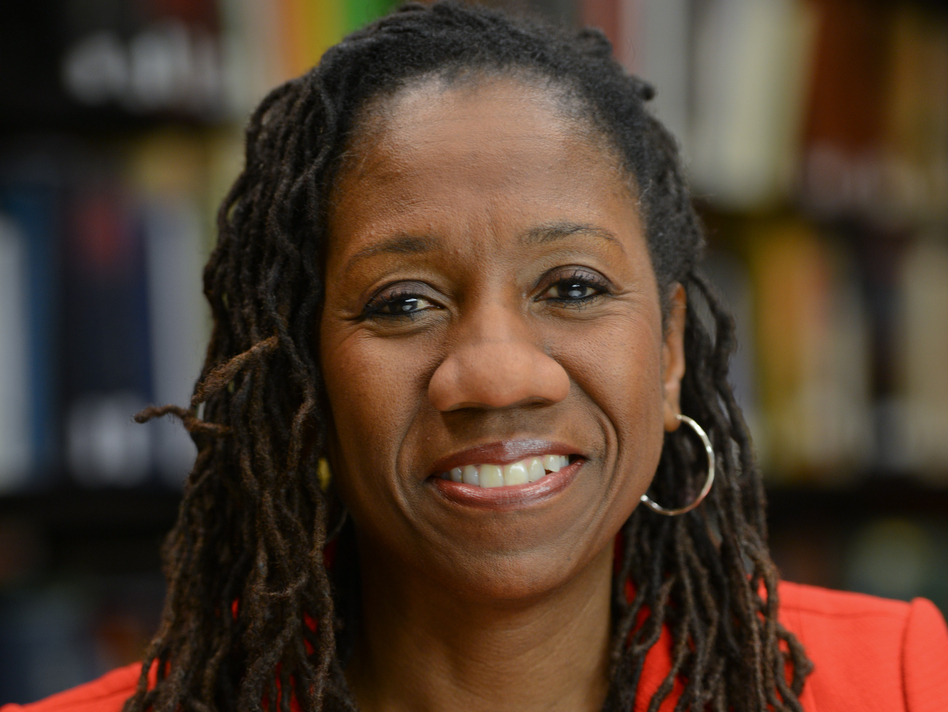 Sherrilyn Ifill, Esq.
President and Director-Counsel
NAACP Legal Defense Fund
"Yesterday a New York City grand jury declined to indict a police officer who choked Eric Garner to death using a prohibited choke hold. Mr. Garner, an unarmed African-American man with asthma, can be seen on a video recording gasping as he told the officer he could not breathe. The grand jury's decision is deeply disturbing and underscores the need for a drastic overhaul of the policies and practices that govern how law enforcement officers treat members of their communities. Without significant systemic changes, Americans will continue to be victims of biased policing and police brutality."
-Farhana Khera, Executive Director, Muslim Advocates