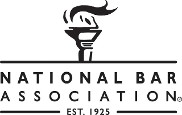 On Tuesday, November 24, 2014 the National Bar Association filed a lawsuit with the Missouri Department of Public Safety demanding the permanent revocation of Darren Wilson's peace officer license. The lawsuit seeks permanent removal of Wilson's license on the grounds that he committed a criminal act and did so under color of law with disregard for Michael Brown's life or public safety.
The National Bar Association maintains that Darren Wilson's resignation is simply not enough. "A close examination of Wilson's actions on August 9, 2014 provides ample evidence that he is not qualified to continue as a law enforcement officer. Police officers are licensed and can use deadly force in making decisions about whether they need to kill to save themselves or others. Wilson's perception of the citizens he was paid to protect can only lead a reasonable person to conclude that his mental state and judgment would place African American citizens in danger anywhere he works as a law enforcement officer," stated Pamela Meanes, President of the National Bar Association.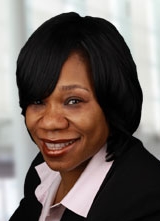 Pamela J. Means, Esq.
President
National Bar Association
Darren Wilson received his basic academy training with the Jennings, Missouri Police Department. In 2009, this police department was disbanded by the city council because of the distrust and racial tension between the white police force and black residents. In his nationwide interview, Wilson stated that despite the fact victim Michael Brown was only one inch taller, and 70 pounds heavier, he saw teenager Michael Brown as a demon. The National Bar Association believes that when a police officer sees figurative characters and demons while engaged in an altercation with a person he is paid to protect and serve, we must challenge his suitability to ever wear a badge and carry a gun ever again.
The United States government does not maintain a database collecting information about the total number of police involved shootings. Accordingly, the lack of complete data makes it impossible to accurately determine how many people police kill each year. However, it is estimated that between 500 and 1,000 Americans are killed by police officers each year. Since September 2011, approximately 5,000 Americans have been killed by U.S. police officers, which is almost equivalent to the number of U.S. soldiers who have been killed in the line of duty in Iraq. In a September article USA Today reported that local police are involved in 400 killings each year, many of those incidents involving white police officers and black victims. The article went on to say that according to FBI reports, between 2005 and 2012 a white police officer killed a black person, nearly two times per week.
These statistics demonstrate the Michael Brown incident was not an isolated incident. On the contrary, the deaths of unarmed African Americans such as Eric Garner (Stanton Island, NY), Eugene Ellison, Bobby Moore and Chavis Carter (Little Rock, AR), Ezell Ford and Omar Abrego (Los Angeles, CA), John Crawford (Beavercreek, OH), Clinton Allen, Jordan Baker and Kenneth Brian Releford (Houston, TX), Marquise Jones (San Antonio, TX), and Rodney Mitchell (Sarasota, FL) are no longer alive because their mere existence was enough for police to engage in deadly force. After centuries of conditioning that African Americans are potential threats, it will take more than cameras, re-training and re-equipping to eradicate this problem. It will take the enactment the following laws 1) requiring body and dash cameras; 2) stricter mental health testing and diversity training; 3) add definition to the terms excessive and elevation of force; and 4) enact legislation making it a felony for a police officer to fail to report an officer engaged in police brutality.
Until local, state and the federal government enact the above laws, the National Bar Association is committed to utilizing every legal option to ensure that African American communities are protected by officers who serve and protect all citizens, regardless of race, creed, or ethnicity, with the same level of respect. Accordingly, the National Bar Association will demand their termination and permanent revocation of the license of any police officer who is incapable of meeting this standard.
ABOUT THE NATIONAL BAR ASSOCIATION
The National Bar Association was founded in 1925 and is the nation's oldest and largest national network of predominantly African-American attorneys and judges. It represents the interests of approximately 60,000 lawyers, judges, law professors and law students.The NBA is organized around 23 substantive law sections, 9 divisions, 12 regions and 80 affiliate chapters throughout the United States and around the world. For more information, visit: www.nationalbar.org